Gentalovers + No Waiting List Club Socks
Regular price
Sale price
€35.00 EUR
Unit price
per
Sale
Sold out
Size Guide
Gentalovers.
Genta designs are our trademark already. You can wear your socks combined with your watches. Grail watches, - let me tell you-. We have choosen a military green to be balanced with a black, blue, or grey suits.Their goes well with all of them. The flashy dials and the lime top band is our homage to our summer heritage.
No Waiting List Club.
Cult watches are supossed to be on waiting list. Not for this crew, right here. These socks are an addressed to those who already enjoy those longlife waiting list pieces.
We have chosen two classical watch hands to combine black with these bold petrol blue color. The salmon color touches are an allegory to those salmon dial watches that we die for. It is a garment you could wear with a heavy dose of irony, which is why these chevron socks are designed for anything but fitting in any ocassion.
Last but not least, one of the most beloved hashtags will accompanied in every step you do. Watchfam way of life in limited edition.
DETAILS & CARE
Size 39-46
Multicoloured cotton-blend
75% cotton, 25% polyamide 5% elastane
Machine wash
Made in Portugal
Share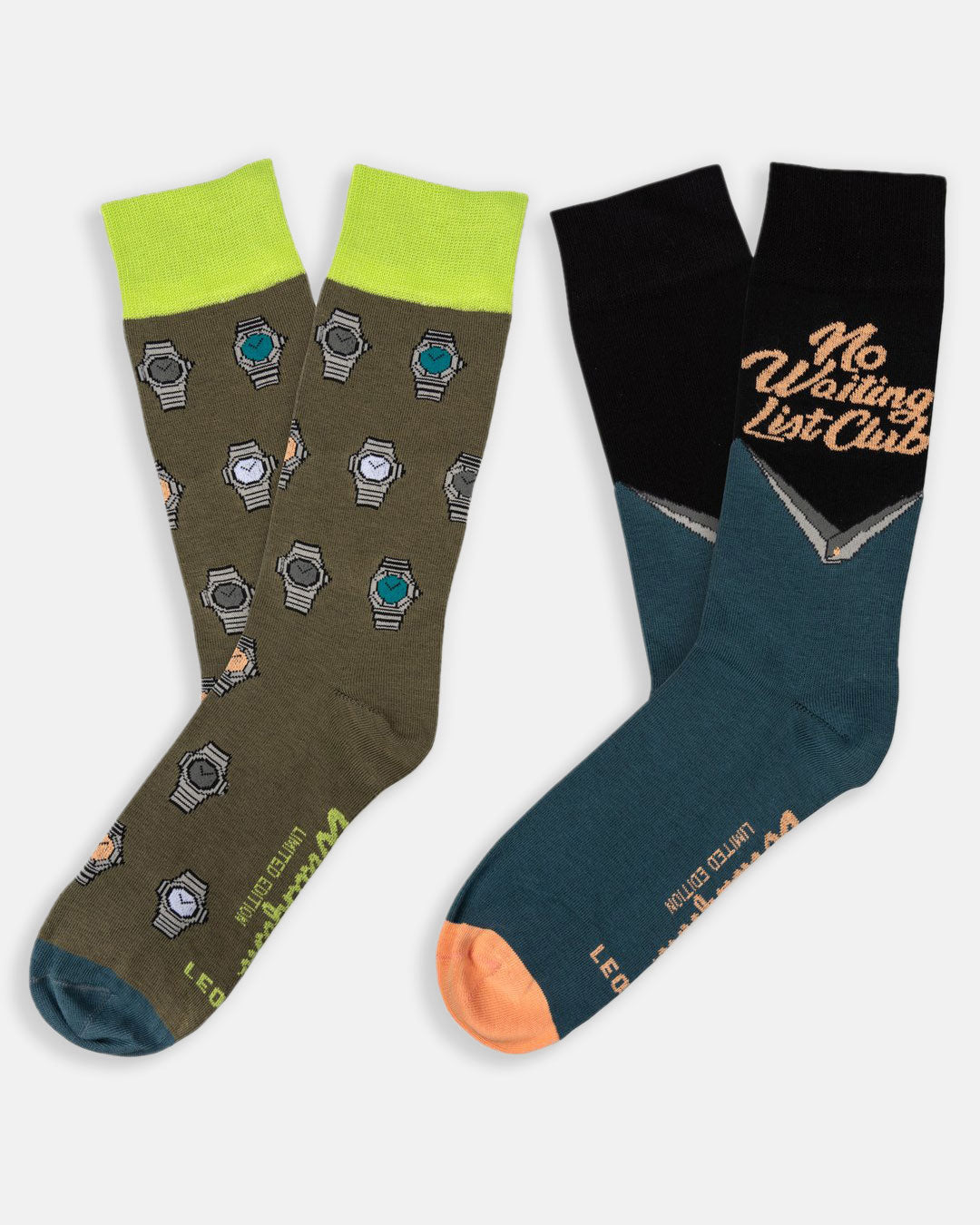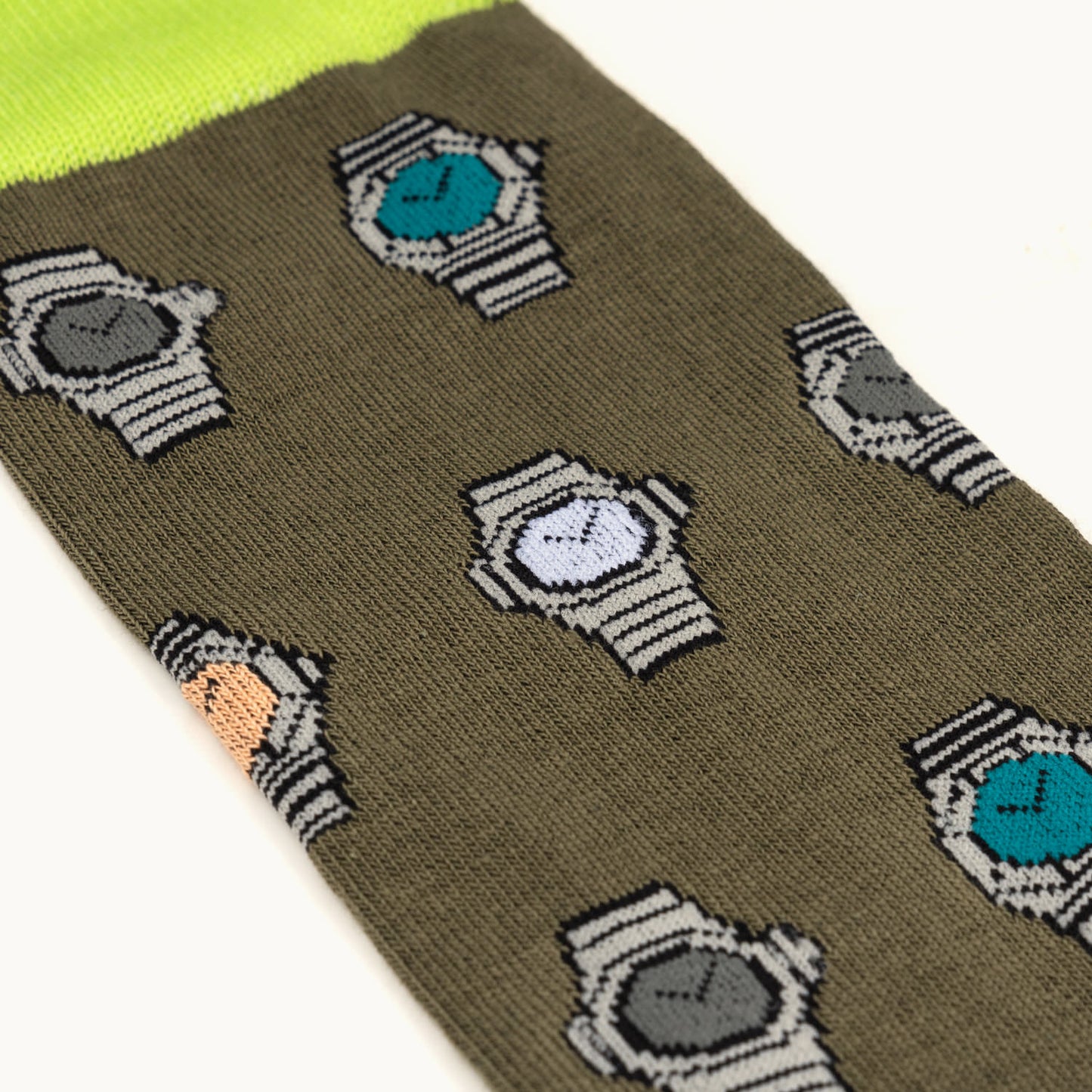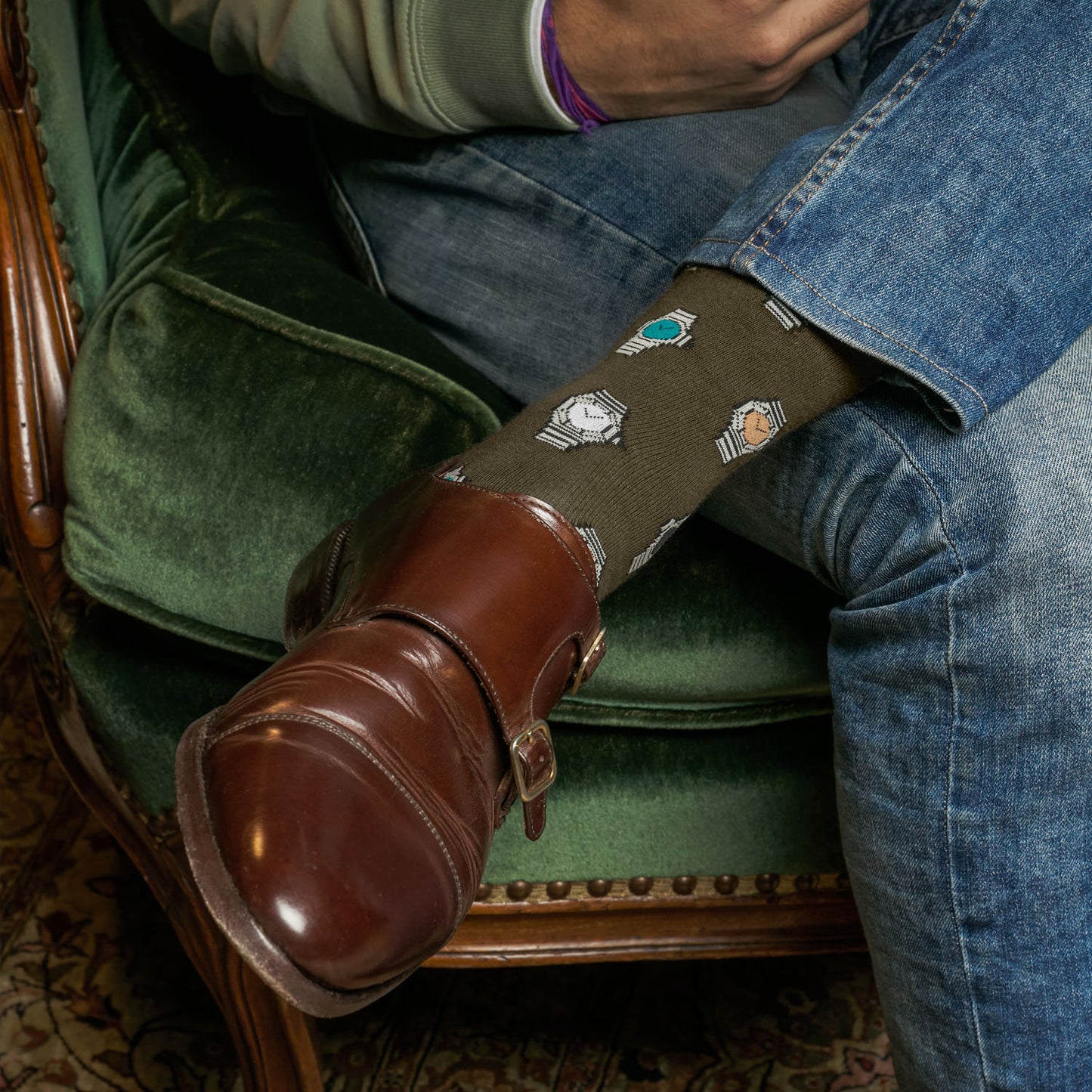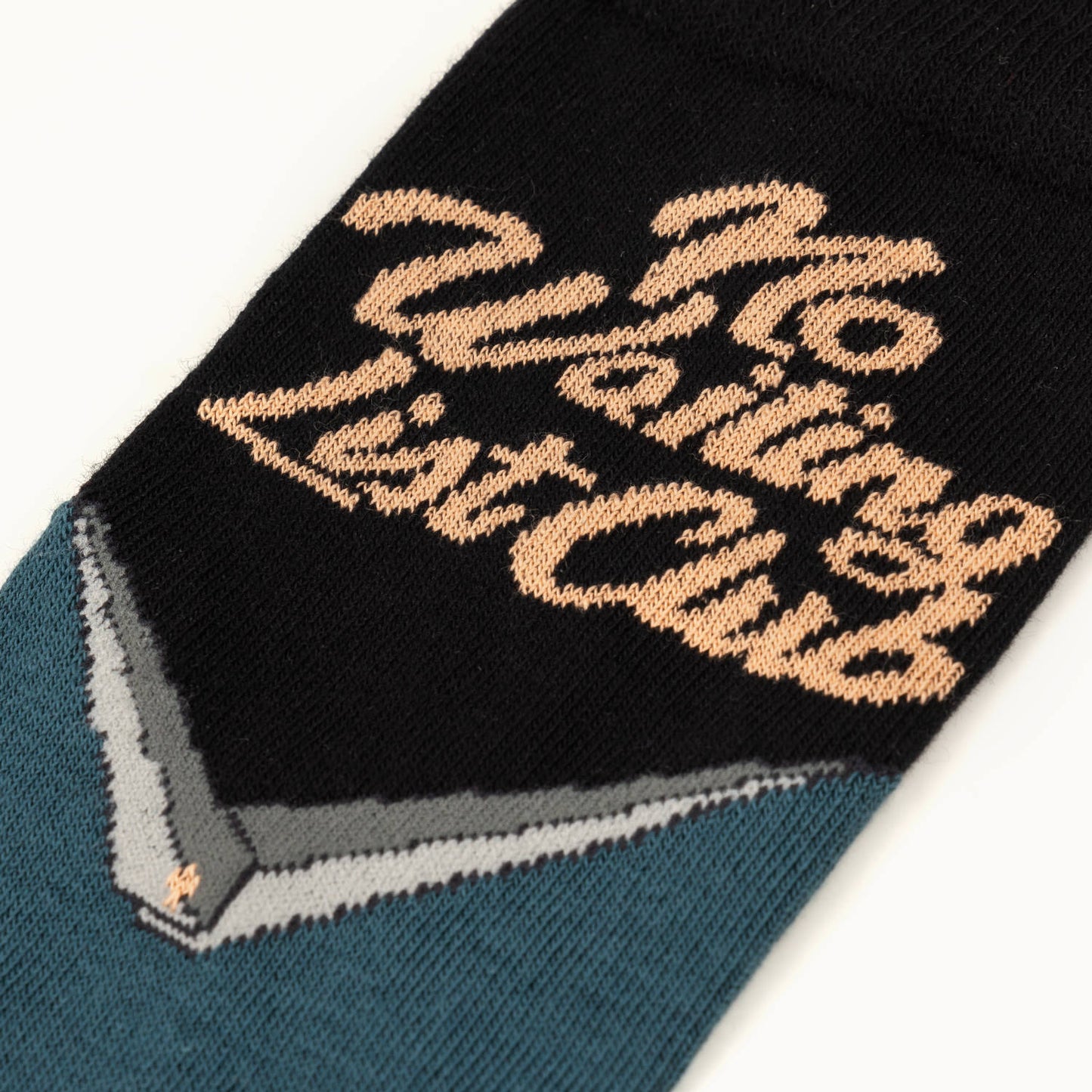 Size Guide
DHL Worldwide Express Shipping

More than 4.000 customers from 80 countries have joined our chapter.

The Perfect Gift for Watchlovers

Ship your gift with a free

personalized message.

High Quality Materials

Our garments are crafted in the most high quality standards.